Interchangeable Parts:
DAW Lady Fashion Dolls
22"-23"Series
Pictured are Available Fashion Lady Body Parts
Also See Below:
Tips on Assembly of Fashion Dolls


Pictured: Available Parts
(Use back button on browser to return to previous page)


DAW - Up Torso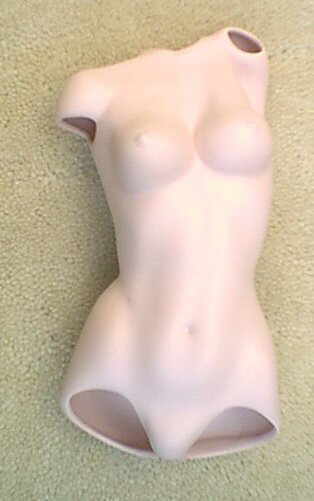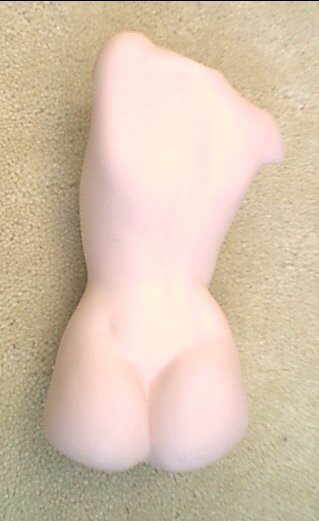 * Hope Torso *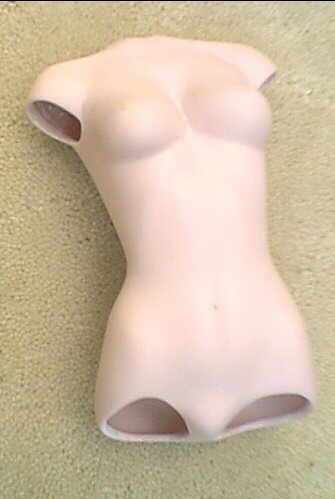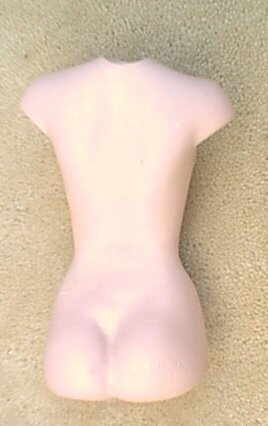 Hope Torso & DAW-Up Torso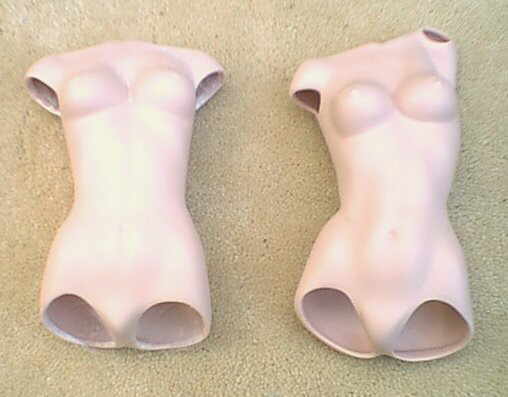 COMPARISON OF THE THREE SETS OF ARMS
23" Pin Up and 23" Hope Arms are identical except for length of Arm
22" Chari's Arms are shorter than Hope's but Arm Cir. & Hand is larger in size.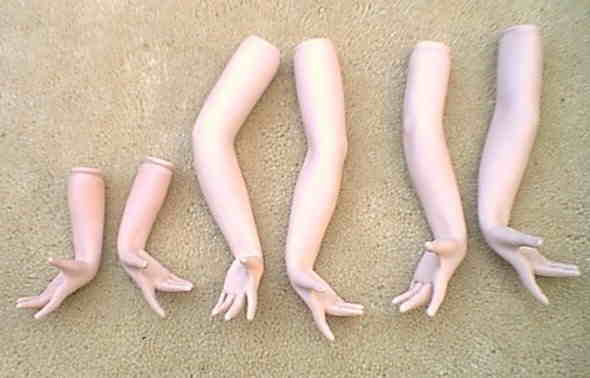 *23" Pin Up (Short) Arms* *23" Hope (Long) Arms* *22" Chari Arms*

COMPARISON OF THE TWO SETS OF LEGS
Both pictures are: Linda Legs (Bare Feet) & *Hope Legs (Heels)* Linda (Bare Feet) Legs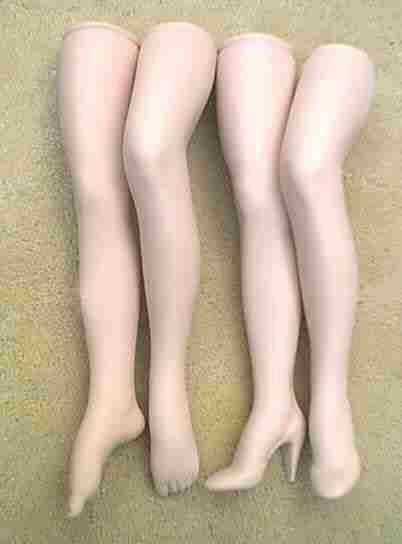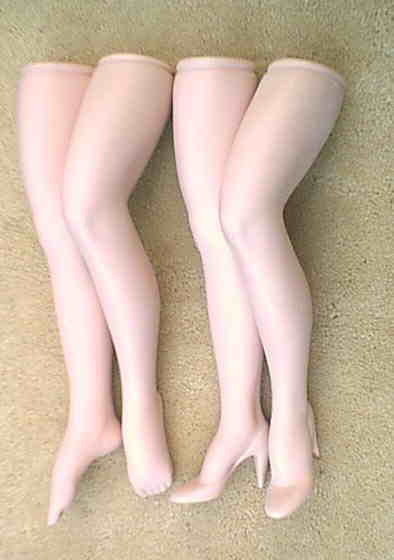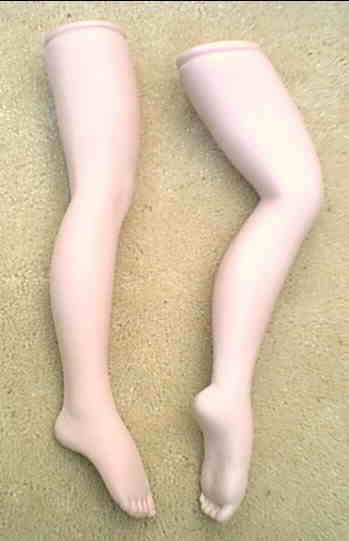 .



Pictures of Fashion Dolls Assembled
Examples of Body Parts Assembly




Another version of
Hope's Torso, Arms, & Legs Assembled
.
.
*Hope Torso, Hope Arms, Hope Legs*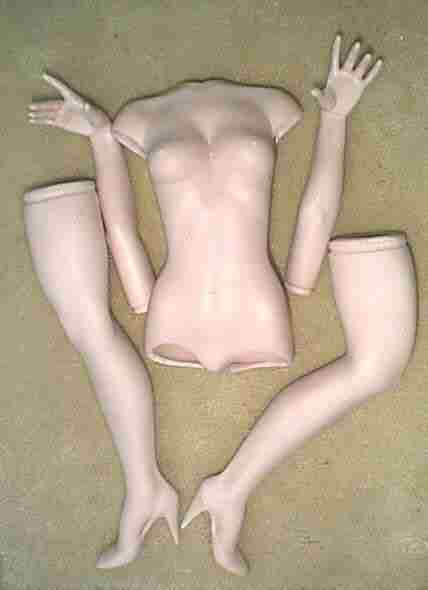 .
DAW-Up Torso, Pin Up Arms, Hope Legs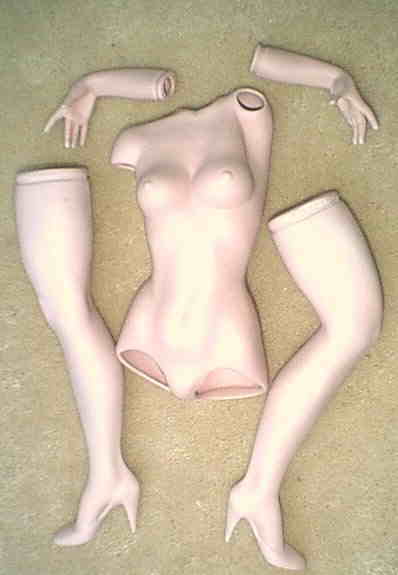 .
Note: Body Parts are pictured for interchange purposes only, thus no prices are listed.
(Use back button on browser to return to previous page)
To Bodies Page

.Tips on Assembly of Fashion Dolls

Several of my customers have been experiencing problems with the assembly of these Fashion dolls.
I asked Doll Artist, Arlene Dangerfield if she would share her version on
how she assembles the Fashion Lady Dolls & Mermaid from Doll Art Works.
.
Arlene Dangerfields's Special Tips for the Arms & Legs
"For the Arms"
First, I do not do the arms as they say.
I Cement a lock line beaded piece into the shoulder arm hole.
Then into the arm and cement that in place.
Now you can turn and pose the arms any way you want.
It works with short and long arms.
I wrap strips of quilt batting around the lock line and shape the arms.
I then cover the batting with a stretch nude fabric.
Below is a picture of this process I use it on all my lady dolls that have a dropped shoulder.
.
"For the Legs"
If I was making a "Mermaid" for the legs,
I would use two rows of lock line long enough to go into the body and down the tail.
I would bind the two pieces together and then stuff them in the body really tight.
.
If I was making the "Fashion Doll" for the legs,
I would use two pieces of heavy armature wire.
Then stuff them into the body really tight.
Then I put a little stuffing into the feet.
Then glue the wire into place or just stuff them in tight.
Next I use the quilt batting cut in strips to form her bottom.
I start if by hot gluing it and than wrapping and shaping around both legs and her bottom.
Do not use to much.
Tie it off with glue and then you can make a stretch nude pair of panties and you are done.
You also can put a dowel stand up inside while doing this and that gives her a nice look.
Arlene
Pictures of Fashion Dolls Assembled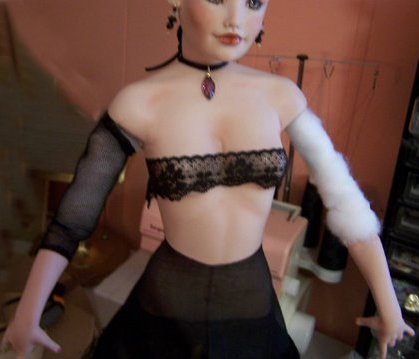 Photo by Arlene Dangerfield

Another version of
Hope's Torso, Arms, & Legs Assembled


.
You are at: www.dollsyourway.com

Revised: Oct. 2011